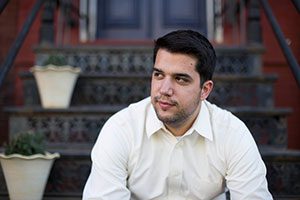 This story is reproduced from the following link: https://drugfree.org/parent-blog/what-saved-me-from-my-addiction-my-parents-and-collegiate-recovery/#.WYn_D5ypeLg.twitter accessed on 3/9/2018
During my senior year in high school, addiction broke me down and isolated me from my friends, family, hobbies and everything else valuable in my life.
Fortunately, in April 2011 I found a new way to live, thanks to my supportive parents and by embracing the local recovery community.
I attribute the gift of starting my recovery journey almost entirely to my family. My parents were neither completely detached nor too overbearing. So often I hear about the extremes of helicopter parents or parents who weren't present at all. The key in my path to recovery was having my parents be somewhere in the middle.
That "middle" is different for everybody, of course, and I'm eternally grateful my parents found what that middle was for me. My parents realized I needed structure, but to not be controlling of that structure. They knew I needed to have fun in recovery, but to have it be with the right people in the right places. They knew how important school was to me and my recovery, but that I would need some help to get through it. Nothing was black and white; they always helped find the gray area.
My parents separated while I was in eighth grade, and that same week I got kicked out of the small school in Wilmington, DE where I thought I would graduate. It was nothing drug- or alcohol-related, but rather a series of unfortunate events that culminated in the decision to have me leave the school.
That trauma was enough of a catalyst to lead me to drugs and alcohol, even though addiction didn't take over until my sophomore and junior years of high school. Through every step of my life, I never once doubted that my family would be there to support me no matter what happened.
Early recovery was ugly. I almost wouldn't even call it recovery although I was completely abstinent from all drugs and alcohol for the first time in years. I got into toxic relationships, lived an unhealthy lifestyle and was suicidal on the night of my nine-month sobriety anniversary.
I've never found a perfect definition of recovery, but I do strongly believe in the four dimensions that support a life in recovery outlined by the Substance Abuse and Mental Health Services Administration:
Health: Overcoming or managing one's disease(s) or symptoms — for example, abstaining from use of alcohol, illicit drugs and non-prescribed medications if one has an addiction problem — and, for everyone in recovery, making informed, healthy choices that support physical and emotional well-being.
Home: Having a stable and safe place to live.
Purpose: Conducting meaningful daily activities, such as a job, school volunteerism, family care taking, or creative endeavors, and the independence, income and resources to participate in society.
Community: Having relationships and social networks that provide support, friendship, love and hope.
These dimensions resonated with me because I saw the incredible impact each of them had in my life. For my personal path to recovery, my family gave me a little bit of all four of these dimensions. They helped me make healthy choices and get well. They provided me with a roof over my head and a place that felt like home. They helped me rediscover a purpose in life, no matter how small or how often it changed. They helped me feel supported and helped me gain confidence to establish and develop relationships with others in my community. My family didn't just save my life, they gave me a life.
As vital as my family was in early recovery, my true turning point was in college. I moved to Washington, D.C. after graduating from high school. As you can probably imagine, the typical college environment is not conducive to a life in recovery. Freshman year was a battle of fitting in, balancing schoolwork, time management and adjusting to a life without my parents.
For thousands upon thousands of students across the country, their pursuit of education is halted due to addiction and the lack of adequate recovery support services. The Association of Recovery in Higher Education (ARHE) is changing that trajectory. ARHE is the national collegiate recovery association that represents over 100 colleges with recovery programs on their campus.
As a student in early recovery, I felt that the college experience was an impossible uphill climb where I would be suffocated by drugs and alcohol everywhere I turned. Finding a collegiate recovery program (CRP) gave me a path I never thought possible.
CRP meant that I had support not just for my academic career, but for my recovery as well. A CRP meant that I finally felt like I belonged somewhere, and that I wasn't fighting the battle alone. It was possible for me to connect and get support from other students in recovery.
I am passionate about spreading the benefits of collegiate recovery to campuses across the country and across the globe. No longer does a student or young person have to choose between the path to recovery and the path to a college degree.
When I attended that first meeting, there were only a couple dozen other schools with recovery programs. Now there are nearly 200. My hope is that collegiate recovery becomes available at all colleges.
We also need more recovery high schools supported by the Association of Recovery Schools (ARS) as well as better prevention, intervention and recovery supports in all high schools across the country. For me, the intersection of recovery and education is one of the most powerful concepts I've had the opportunity to experience.
So what can you do to help your child in recovery and/or help spread the word?
Find the nearest CRP or recovery high school and learn about the work they do for students. If your son or daughter is intimidated or not interested, consider an introductory meeting with one of the students or staff members. Even better, attend the national ARHE/ARS conference to connect with countless staff and students from around the country. Most importantly, spread the message that treatment is effective and recovery IS possible — no matter what your background and no matter what obstacles you may be facing.
One of the ARHE's motto's is "Collaboration Guidance Expertise" which are words to live by if we truly want to turn the tide on the addiction crisis and make recovery available to all.
To this day, I'm still amazed how easily addiction can rob an individual and a family of everything they love and cherish. I hope these words inspire you to help your son or daughter reach recovery and lead a healthy life.